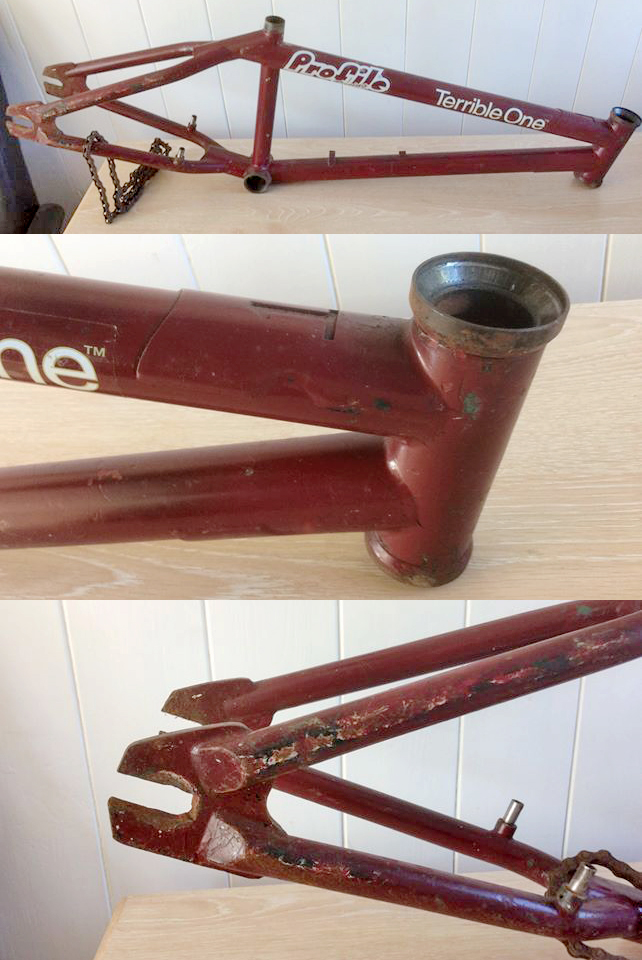 Kevin Garwood has very kindly decided to raffle off a one-off 2002 Barcode, with all the proceeds going towards helping Joe with his medical bills.
• 20.625" TT
• 1-1/8" Press Fit HT
• Euro BB (the first Barcode with a Euro BB)
• Triple cable guide
• Made by Maas
• The dropouts have been cut down. See the photos.
The raffle will run for 6 weeks (ending the 13th of October) and 1 ticket = £2, or 6 tickets = £10. Once you purchase your ticket(s) you'll be emailed a code for each one.
***PLEASE NOTE: The postage will be paid by the winner. The frame's located in the UK, but there's the possibility it can be sent from the US instead, if that's cheaper.
If you've any questions about the frame contact Kev on Facebook Thanks!