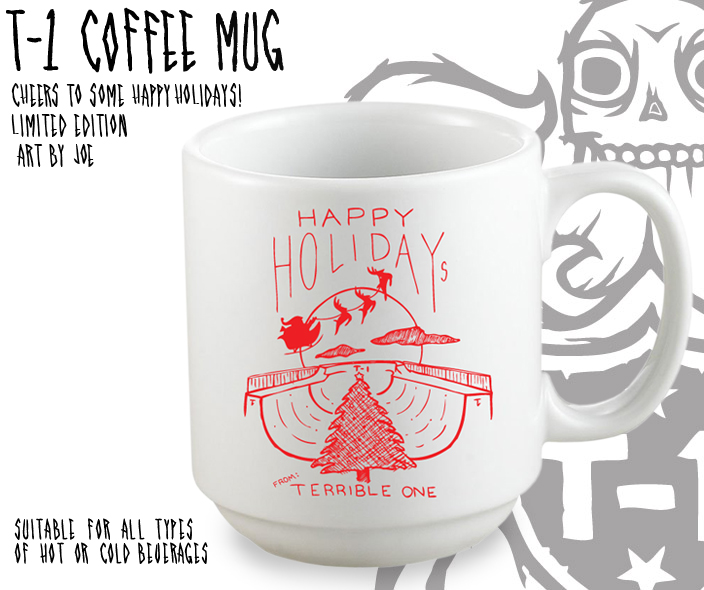 Free hug* when you buy a mug!
From Joe… "We never really considered any holiday oriented stuff before, but for some reason this drawing I did two Decembers ago, seemed fitting on a mug this year. It was fun for me to draw, and with the ramp coming down this year, it just seemed like a good time to do it. Happy Holidays everyone, and thank you all for helping T-1 continue on."
We'll also have Holiday Packs (1 x Mug, 1 x Coaster, 1 x Deep End Roast Coffee), and Deep End Roast Coffee back in stock. Limited edition Coasters made by Cam Wood at The Wood Shop BMX. Everything'll be ready on Tuesday, December 6th, but is available to order now in the T-1 Online Store.
*Hug offer available only at the T-1 office