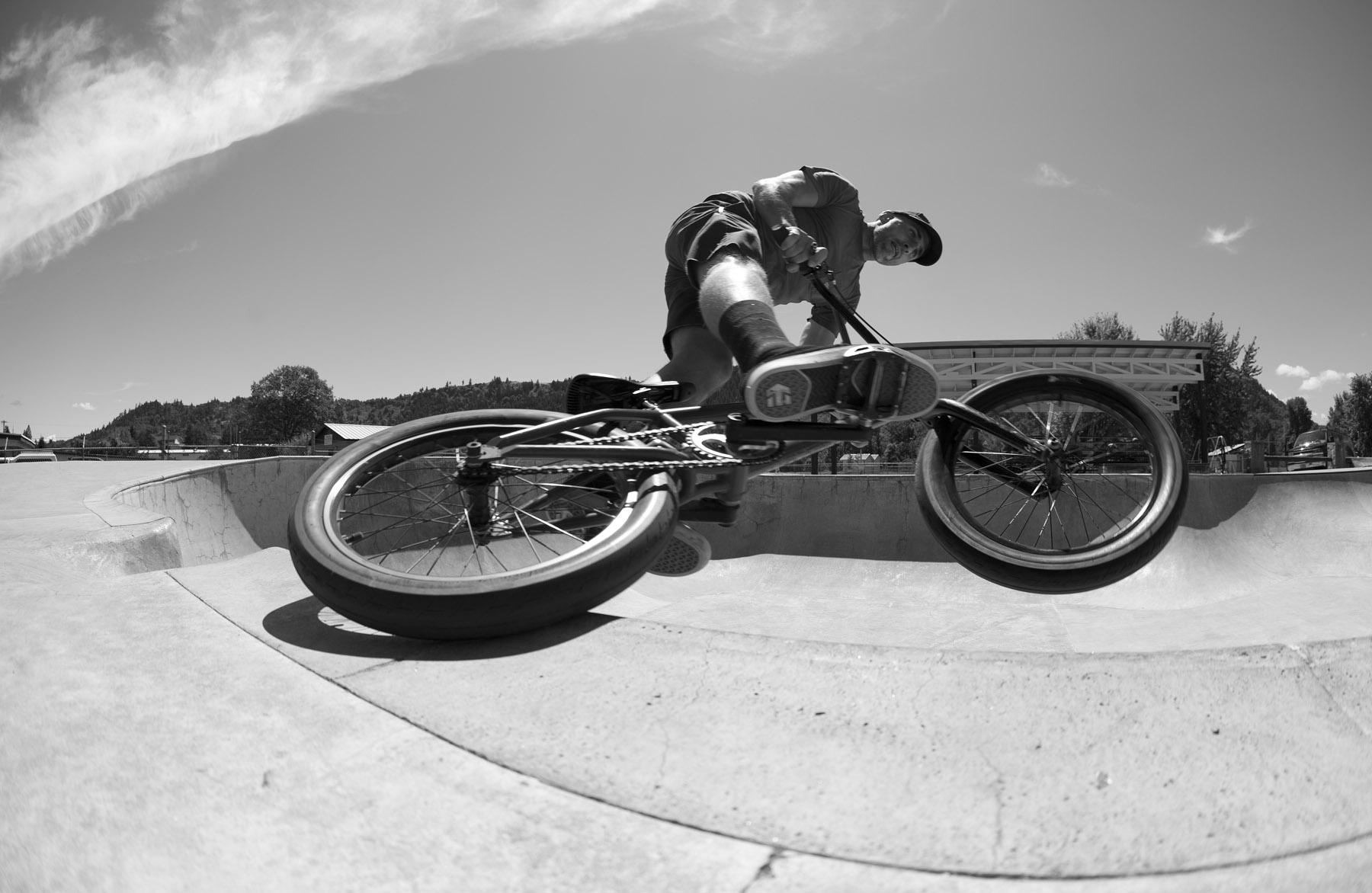 Hello all,
Happy September to you ! At long last, it's time for another run of SFAs to be ordered. Well, we are entering into the process of getting a run of our Garrett Byrnes, SFA frames done. These will be made by S&M once again, as we couldn't be happier with how the last 3 batches turned out. The quality of them has been the best it's ever been. So this is in regards to pre-ordering them, as it will be the way to ensure you can get what you want. And as before, your pre-order will help us pay for the batch of frames.
These frames will only be ever so slightly changed from the last batch, and that change revolves around tire clearance. We are going to be squeezing out a bit more this time. The main thought is for it to help with how a tire can expand in width the longer you have it. The T-1 tires sit a bit wider than most others due to their shape. The 2.2" T-1/Animal tire actually sits at 2.28" as the inflated width. So getting a 2.3" to clear comfortably is our goal here.
Most of this batch of frames will be direct sales, as that worked way better than I thought it could last time. We do this because of how much the frames cost us. There will be some shops that receive them, but it will be a limited amount. We don't want the frames to cost you more, so the direct route seems to be what works best in this scenario.
Colors will be:
Raw with Gloss Clear
Gloss Black
Navy Blue/ RAL 5011
"RAL" is the standard powder coating color system that is used, you can check the shade of this navy blue color if you look up the RAL code number online
Top Tube sizes available:
20.75"
21.0"
21.25"
21.5"
Brake options:
Welded chain stay mounts, cable guide & cable stop
No Mounts, cable guides, or cable stop at all
Removable chain stay mounts, cable guide & cable stop
Since you are the one buying the frame, you would know what type of brake set up you would like to have. The removable brake mount option serves a few riders, that go back and forth with taking them off, but it mainly serves the shops and distros because they don't know who will be buying the frame, and they don't want to exclude anyone if they are interested, but run the opposite brake set up than what the frame comes with. Meaning, if you are brakeless, then you usually don't want the bare posts just sitting there, and vice versa. So we are offering both welded, and no mounts at all. We are still offering removable mounts, but I would strongly encourage anyone, that if you know you run brakes, then get the welded mounts. But in the end it's up to you. That was just my 2 cents being added.
These should take roughly 10-12 weeks from the time I place the order for the batch. I will require a $200 deposit to hold your order. Frame cost is $395 plus $35-$45 for shipping if you live in the US, but international will be anywhere from $70-$95 depending on where you live. Yes, shipping keeps going up ! Once again, these deposits are going to help pay for the order, so I can't thank you enough. The cut off date for pre-ordering a frame is Sept 14th. This will insure that these are ordered as soon as possible, thus resulting in you getting your frame sooner than later.
I'm not sure how you would like to pay. Credit card, money order or Paypal. If you choose Paypal, then please include your choice of brake option, top tube size and color in the notes/memo/message part you can add to the payment process. Also, our Paypal address is: info@terribleone.com . And if possible, send via "Friends & Family" as then we won't get socked by the fees that come with the other purchase option. Stoked ! Let me know what you think. Cheers !
- Joe
You can find the specs here… SFA Frame Specs