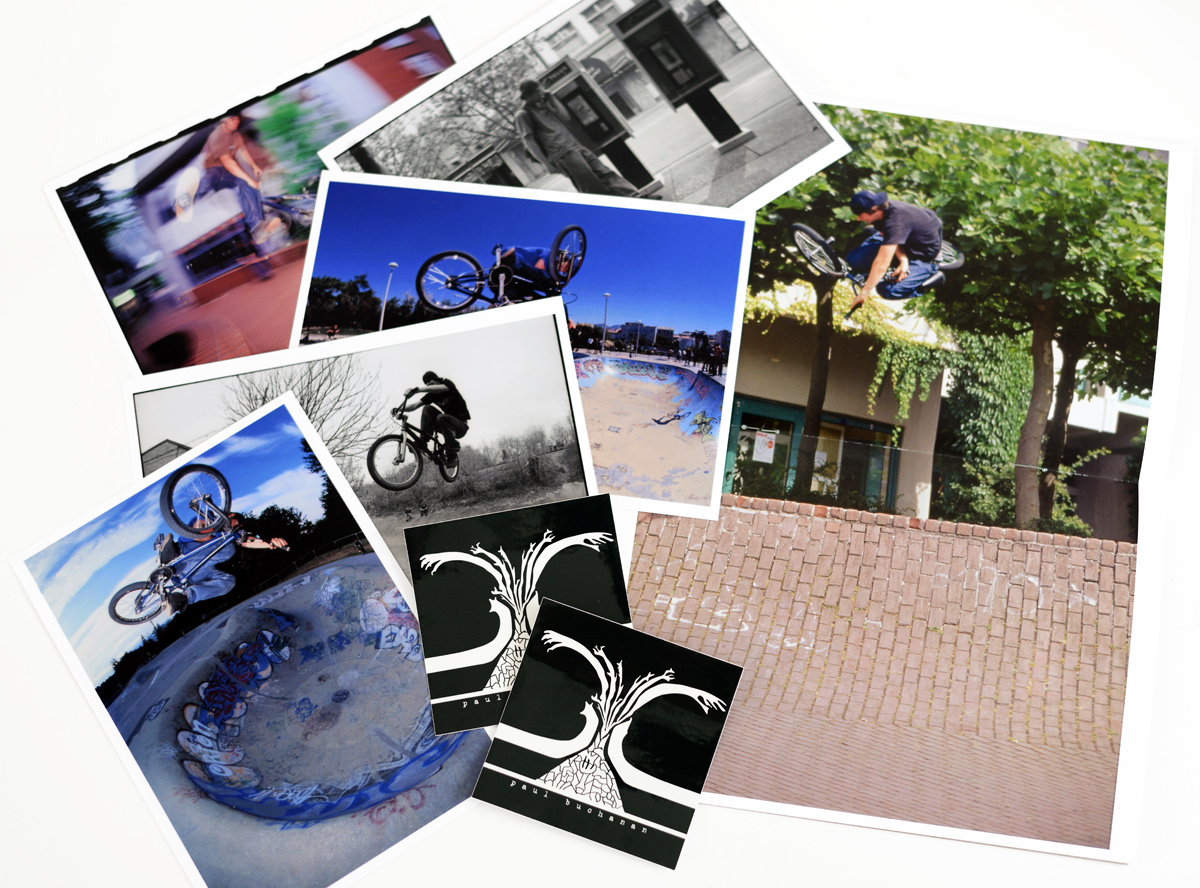 Fifty of these Paul Buchanan packs are on sale at Dig BMX. Each pack includes five 7"x5" prints, with a 16-page zine and two stickers.
Since Paul's family originates from Scotland, 100% of the sale price will be donated to the Scottish Association for Mental Health charity. Dig BMX will also donate a further £5($6) for each pack sold. That means, you buy a pack for £15($20) and £20($26) will be donated to charity.
Thanks a lot to Dig BMX for all their help and their kind donations.
UPDATE: more packs have been ordered and they will be ready to ship out to everyone next week. The first 50 orders will be going out this week. Thanks for your support!
UPDATED UPDATE: the photo packs are temporarily out of stock. Thanks for everyone's support! The first batch will be going out this week, the second batch next week, and more are being produced, so they'll be available real soon. Thanks again for everyone's support, and especially for Dig BMX's help and support with this project.