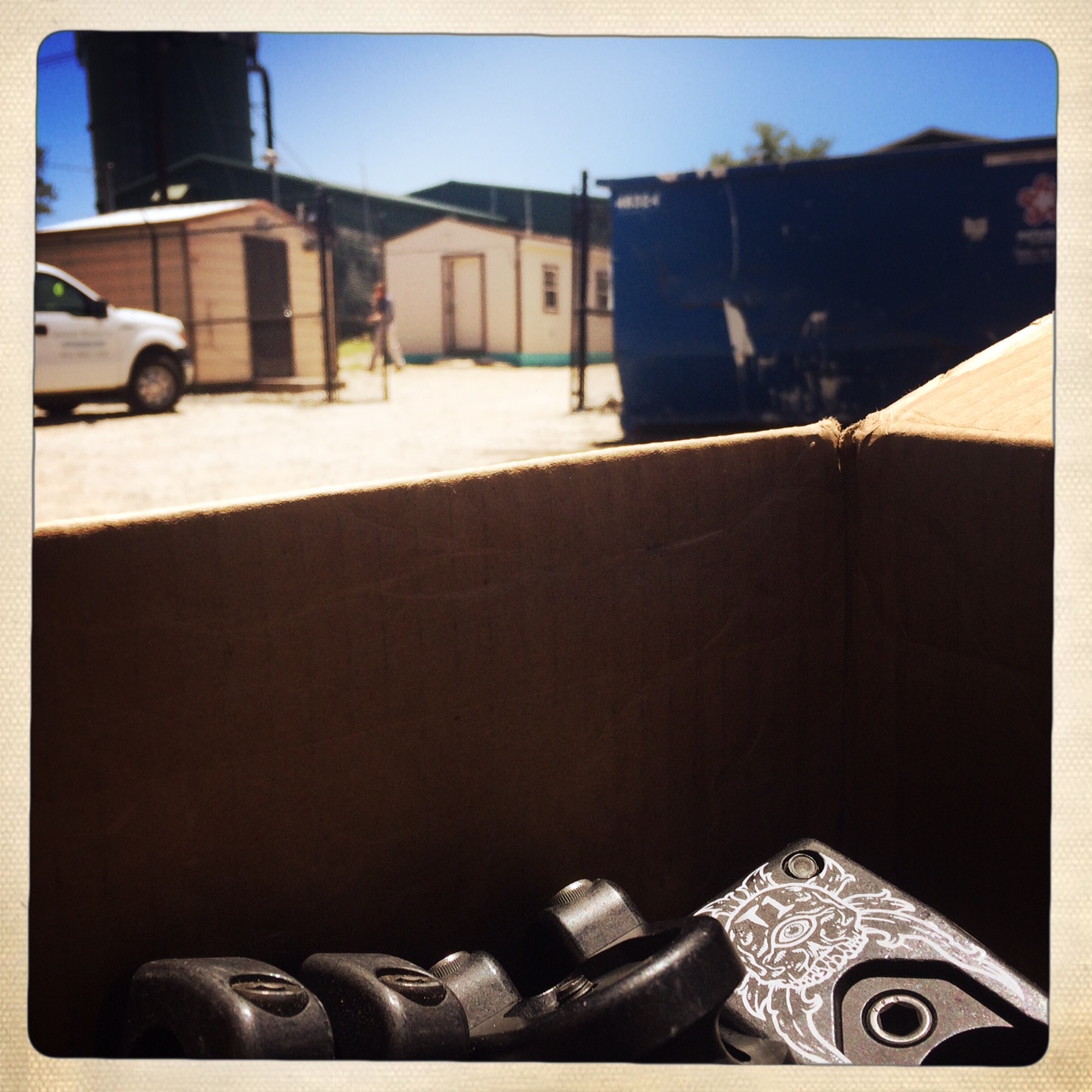 Cyclops stem update from Joe…
"Good day to you all, I know it's been a bit quiet on the Cyclops stem side of things. Definitely a much different scenario than I had in mind when I contacted everyone about putting your name on the list for one. Since that first run of 60 went so smoothly, I thought this second batch would be the same.
A good number of the stems have been done for some time now, but there was an incident that happened when they were being shipped from the machine shop in Washington, to us in Austin. As luck would have it, one of the boxes blew open and stems went everywhere. Someone at UPS thought it would be a good idea to just shove some of them back in the box and tape it up like nothing ever happened. However, someone else there found 24 of the stems lying on the floor somewhere and decided it would be a good idea to throw them in a box and just dump them at a water treatment plant. Yeah, I'm being serious, and yes this happened.
Long story short, it was a disaster in one sense, but mostly everything was recovered apart from 10 stems. But, there obviously was a claim to be filed with UPS for this mishap. So right now I'm still waiting for that green light on that claim. I can't do anything with any of the stems that I have at the moment until the claim is finalized.
So my apologies for the wait, and hopefully this won't be too much longer. Fingers are crossed, thank you all for your patience and understanding. It always seems to be a wild ride over here!!!"