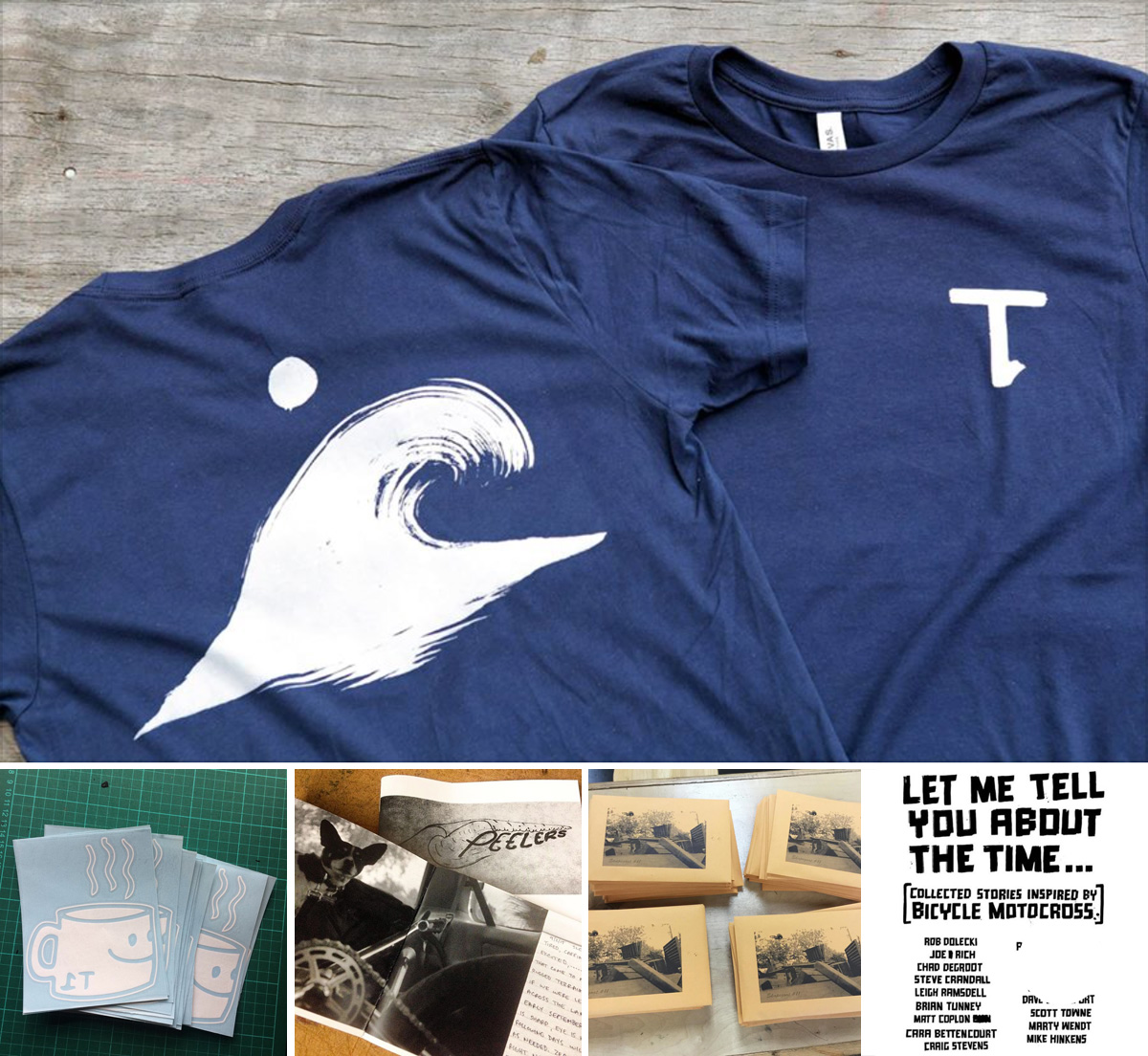 T-1 Online Store: New Stock
We've just added a few things to the T-1 Online Store!
Garrett Byrnes Signature T-shirts: Garrett's new shirt featuring his new SFA graphics! Front and back discharge print for softer feel. Artwork by Rich Cali. S-XL
Coffee Cup Die Cut Window Stickers: the design's printed in reverse so that they can be applied to the inside of windows. Made by Charlie at Die Cut Media.
Skapegoat 11 DVD & Zine: we got some more of Bob's latest DVD (and Zine)! Filmed entirely at the T-1 ramp.
"Peelers" Zine No.1: Joe put this together and it's back in stock by popluar demand! "Spanning 64 pages of glossy black and white goodness, are photos, thoughts and stories from a great group of friends that I've made over the years."
"Let Me Tell You About The Time…" Book by Matt Coplon: 217 page soft cover: 17 Creative Non-fiction collected stories inspired by Bicycle Motocross. Limited numbers so if you're interested be quick!
2017 SFA Sticker Sets: three stickers per pack - HT and DT (artwork by Rich Cali), plus die cut 'Terrible One'.